Diamond Media Sets New Standards with the Fifth Edition of POTYAS Awards Show
Diamond Media has once again solidified its position as a trailblazer in the Zambian entertainment industry with the successful hosting of the fifth edition of the POTYAS awards show. This event, which has been hailed as the biggest and most prestigious awards show in the history of Zambia, showcased the organization's unparalleled expertise in Live TV production.
The success of the POTYAS production can be attributed to several notable aspects that set it apart as the best show in the country. With a live band-driven show, coupled with voice-over narration and real-time visual effects (VFX) including a mesmerizing fire showcase, captivated audiences and created an immersive experience. The production coordination of the event was nothing short of world-class, showcasing meticulous attention to detail and a commitment to perfection.
One of the standout features of the POTYAS production was the strategic use of a social media booth to generate hype before the event. The red carpet experience was reminiscent of the glitz and glamour of E! News, elevating the overall anticipation and excitement surrounding the show. The on-air aesthetics were carefully curated, with costumes that complemented the overall stage mise-en-scène, creating an atmosphere reminiscent of the prestigious Grammy Awards.
As an organization, we at Live Access are honored to have been able to witness history in the making and are eagerly anticipating the prospect of more world-class events from Diamond Media.
The success of the fifth edition of the POTYAS awards show has not only raised the bar for entertainment events in Zambia but has also showcased the immense potential of the Zambian entertainment industry on a global stage.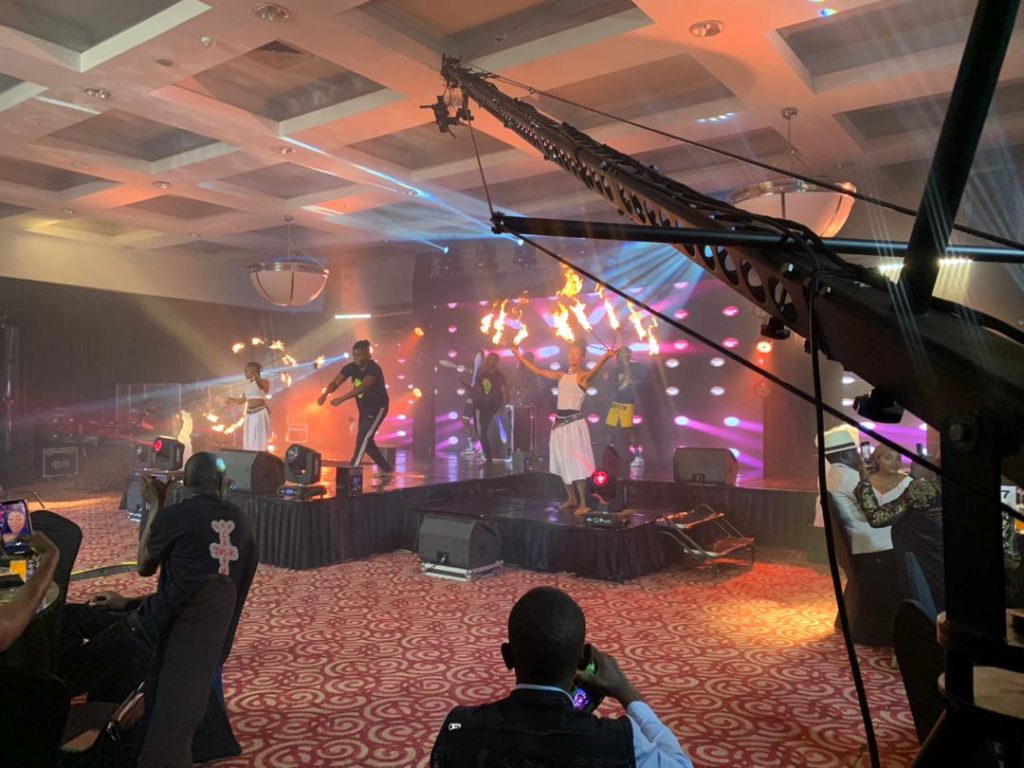 As we reflect on the impact of the fifth edition of POTYAS, it is clear that Diamond Media has redefined the landscape of Live TV production in Zambia. The fusion of cutting-edge technology, creative artistry, and meticulous attention to detail has solidified their position as leaders in the industry. The legacy of the POTYAS production will continue to inspire and influence future generations of event producers, setting a new standard for excellence in live entertainment.
Looking ahead, we are excited to witness the continued evolution of Diamond Media and their unwavering commitment to pushing the boundaries of what is possible in live event production. The fifth edition of POTYAS has left an indelible mark on the industry, and we eagerly anticipate the next groundbreaking event that will once again captivate audiences and set a new benchmark for excellence.