Access to Integrated Media services in a complex world
Live Broadcast. Newsgathering. Video. Print.
Access to media services
in a complex world.
We offer affordable Live Broadcast & Integrated Media solutions that help you reduce costs and improve your bottom line.
Innovative Media Technology
We stay up-to-date with the latest technology trends and offer innovative solutions that help you stay ahead of the competition.
We specialize in serving specific industries, such as broadcast, non profit, healthcare, finance, or FMCG, and offer tailored solutions that meet your unique needs.
Our solutions are scalable and can grow with your business, ensuring that you get the most value out of your investment.
Solving Media challenges in every industry, every day.
Mining & Construction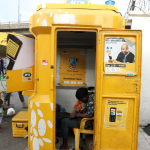 Banks & Insurance
The region's top talent and creatives
Working only with the best, to ensure the quality of our services, and to bring state of the art technology to those who need it.
An award winning marketing agency with 10 years of experience consisting of young and creatively driven individuals who will elevate your brand to new heights.

✔︎ Equipment hire
Learn more
Live Access implemented such a flawless strategy that addressed our programs while our team had to work from home due to the COVID-19 pandemic. We weren't concerned about how to shift to a remote working environment because Live access facilitated a seamless production services.
M Nyambe
Executive Director, Civil Society Organzation
Live Access has been an outstanding partner. Their team is professional, knowledgeable and customer-service driven. First time working with this team.....Great.
Stanely O
News Producer, Television Network
Live Access provided exceptional audio facilities for our production in Zambia. They are on their way to becoming Africa's preferred media supplier.
D Legrante
Executive Producer, Television Producer
We're happy to answer any questions you may have and help you determine which of our services best fit your needs.
We Schedule a call at your convenience 
We do a discovery and consulting meeting 
We prepare a proposal or quote
Schedule a Free Consultation
Live Access is dedicated to becoming the foremost provider of Integrated media solutions in Africa. To achieve this, we collaborate with industry leaders to streamline our media offerings in a constantly changing landscape.